Friday Night Hype is a dynamic mentor program created by educators at the Cambridge Public Schools serving students in grades 6-8.
The program takes place one Friday night per month all year and is open to all middle school-aged Cambridge residents. Each night begins with a warm, shared meal and is followed by a wide range of fun, affirming, uplifting, and educational activities led by local mentors.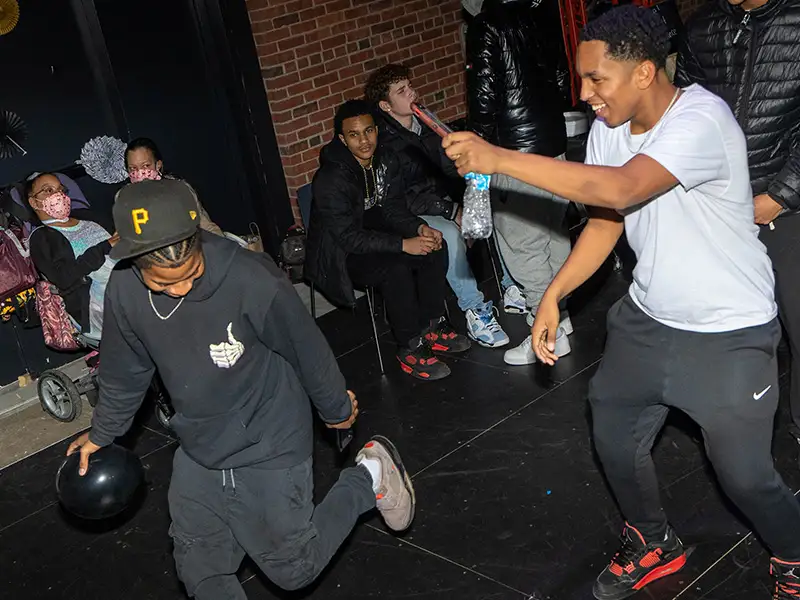 STEM
Boys Identified Group
Girls Identified Group
Yoga
Fitness
Basketball
Beauty/Spa
Games
Performing Arts
Dance
Music
Business/Entrepreneur
Candle making
Cooking
Music Production
Financial Literacy
CPR Training
Wood-Working
Tie Dye
When: December 15 Where: Community Art Center Gym, 119 Windsor St. Grades 6&7: 7PM to 8:30PM Grades 8&9: 8:30PM to 10PM Register for the Event
Support Friday Night Hype this giving Tuesday!
When: January 26 from 6PM to 9PM Where: Frisoli Youth Center, 61 Willow St., Cambridge, MA 02141 Free Event Open to All Cambridge Middle Schoolers! Cambridge Charter Schools are welcomed. Join us in mentorship, music, sports, food, fun activities, raffles and...
Photos from Friday Night Hype
Share Your Wisdom and Talents. Be a Mentor.
Be the adult you needed when you were a kid. Come share your experiences, knowledge, and talents to inspire and empower the next generation. Mentors at our Friday Night Hype program help uplift, affirm, and connect to young people in Cambridge through educational, fun, or therapeutic activities.